Marketing reports
now fill themselves
Automatically pull in your marketing activity and results across all channels with TrueNorth's integrations.
Try for Free
Make sense of your Google Analytics data
Instead of connecting lots of integrations, our deep Google Analytics integration parses data from 100+ channels, from Microsoft Ads to email campaigns.
Pull in traffic & conversion data for any campaign
Keep track of spend across ad platforms
Automatically track ROI in real-time
Try for Free
Marketing data, minus the fluff.
Most reporting tools are bloated with vanity metrics. TrueNorth focuses on the actionable metrics you can evaluate performance and make decisions on.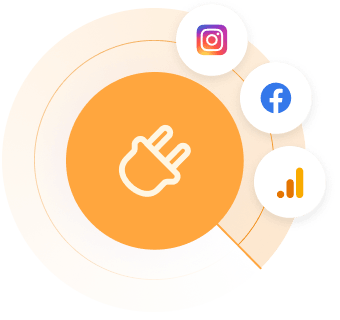 See the big picture and campaign-level performance in one view
Pull in Google Ads, Microsoft Ads, Facebook Ads, Instagram Ads, Google Optimize, social, email, display and more campaigns with integrations
Automatically detects and add campaigns to your timeline
Build your timeline in minutes by importing your campaigns
TrueNorth's Marketing OS helps you focus, align, and track marketing in one place with everything and everyone working towards your goal.