Amid major shifts in the marketing landscape, marketing leaders are looking to revamp, refresh, and pivot their marketing strategies. After all, successful companies plan for growth. They work for it. They earn it.
But marketing strategies come in a number of "shapes and sizes", from detailed 80-page documents, to quick fire microstrategies. So how do you know where to start? Or what's worth including?
Common weaknesses with most marketing strategies
They're too complicated. People get lost in terminology rather than focus on execution.
They're too rigid. They force teams to add more and more channels, tasks, and ideas for the sake of it.
They lack experimentation. They assume facts rather than testing assumptions.
They're not adaptable. Your strategy needs to be able to work in your current situation and adapt to market changes.
Overall, it seems there's a consensus that a strategic marketing planning process should be complex and challenging. However, if you have intimate knowledge of your business and a clear checklist to follow, writing a strategy is actually surprisingly easy.
That's why we've put together this 8-point checklist to help you build the ultimate marketing strategy for your business.
No matter what activities you choose to incorporate into your marketing strategy, these best practices will help you build a marketing strategy that'll quickly, and effectively help you scale a business.
#1: Keep it simple
Writing a marketing strategy can sound like a daunting task. How detailed should it be? How high-level? Our answer is to keep it simple. Start with an outline to help you conceptualise all the ground you need to cover.
Keeping it simple also allows you to refine and calibrate your strategy over time. Strategy is not a single answer event: it's a living process, just like your company, and if you keep strategic planning simple, it will align your company in the right direction and will be easier to amend.
One way to think about it is a "microstrategy" where you essentially get going and launch experiments to test what works early – rather than a massive exercise to plan out the next year.
Pro tip: To make things even easier, look for automation solutions to take data entry and other manual tasks off your plate.
#2: Stay focused
The biggest opportunity this year isn't a hot new channel or tactic. It's focus. With focus comes an emphasis on quality, rather than quantity. After all, busy isn't the same as productive.
Another real danger here is that the more ideas you have your team chasing, they will risk burnout and lose focus. While it might seem like a lot of activity is happening – nothing is getting done.
So, the key here is to focus on doing one or two areas exceptionally well. Instead of trying to do a million different things. Rather than looking busy trying to run five or six projects at once, the team will get more done by choosing a smaller handful of key areas to focus on at any one time.
What's more, strategy is as much about what you are specifically not doing. If the priority is to chase a new idea, for example, management needs to specify another area that should be killed off.
#3: Go back to basics
There are so many best practices and multi-channel techniques, that the idea of even creating a marketing strategy can put marketers in analysis paralysis.
However, these best practices rely on the roots of marketing and revisiting basic questions that continually keep the customer top of mind: What do your target customers want, need, and expect from you? Where are they digitally, as well as geographically? For instance, which social media platforms are they likely to use, and which websites do they visit?
Every customer journey is different and while made up of countless personalised paths, the end goal is the same: addressing the needs of your customers by providing value.
Creating strategies that feel customised to the buyer's individual needs stands out from the noise and builds rapport.
In addition, with the loss of third party cookies, going back to basics will be even more important.
#4: Build in experiments
Building experiments provides you with access to real-time scientific information about the areas you may need to improve or optimise. It surfaces critical assumptions instead of pretending they're known facts – then recommends actions that will test those assumptions.
Build experiments into your strategy and ringfence an experimental budget. Each round of testing brings you closer to the ideal optimised version that will deliver the best results and ROI. Ensure you revisit the strategy regularly to check back in on those assumptions and suggest course corrections.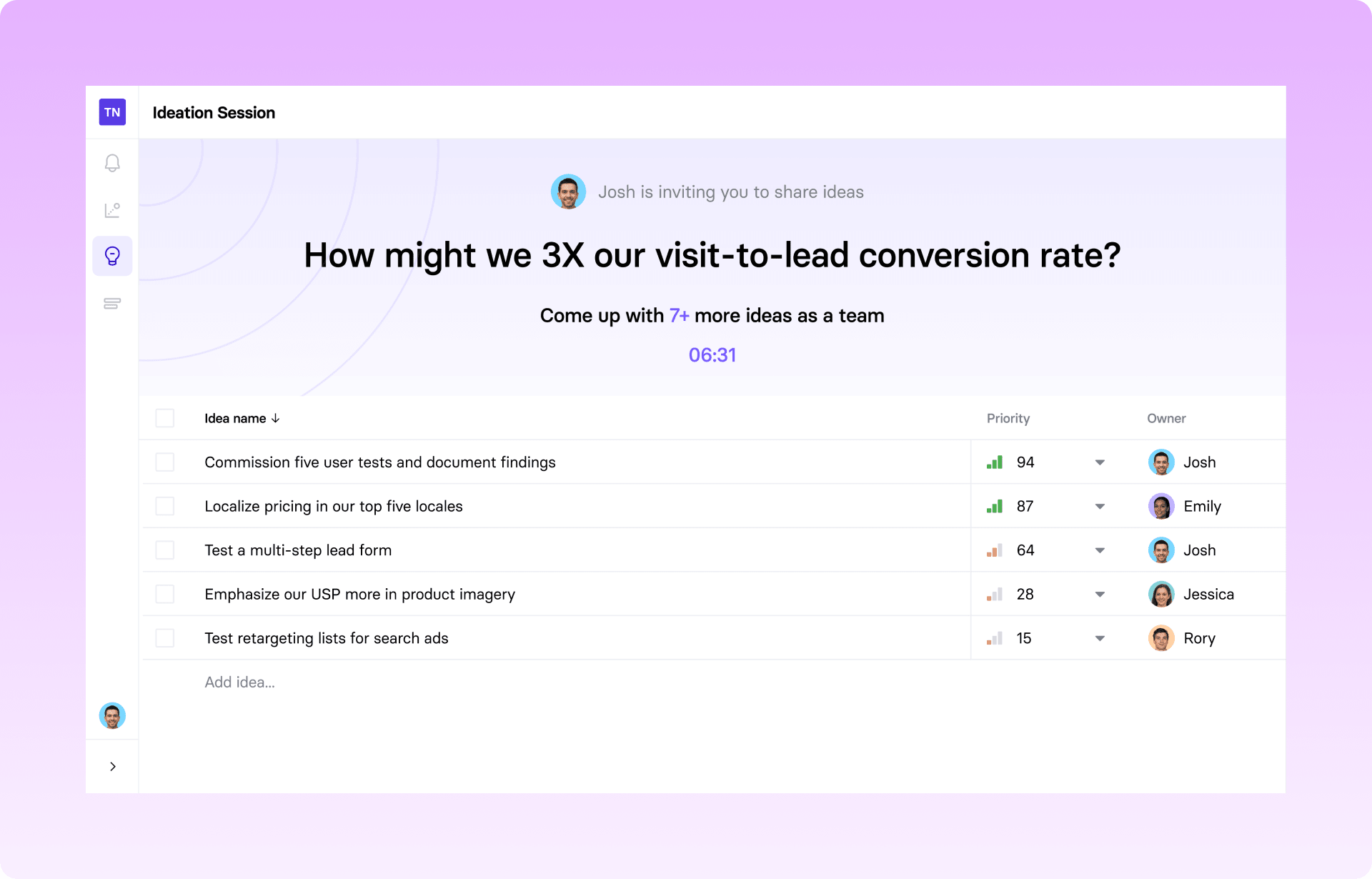 These simple sounding changes actually change everything.
Because with an experimental strategy, the whole team is now committed to listening harder and getting better every day. Of course, an experimental approach can only work if the learnings are activity harvested, captured, stored, and shared.
Pro tip: There are advanced tools out there that allow you to run experiments in real time and track progress across channels all in one place.
#5: Be flexible
You can have the best marketing strategy in the world, but if it doesn't allow you to take advantage of an opportunity in almost real time, or change your messaging based on fluctuating market conditions, it won't be successful for long.
A strong marketing strategy should give you focus, not lock you into less-than-brilliant ideas.
The key to a great marketing strategy is being able to tweak, pivot, and remove parts out of it as you learn more about what works and what doesn't.
While a rigid marketing strategy might provide stakeholders with false confidence, a flexible marketing strategy allows a business to quickly respond to spontaneous shifts in the market and new opportunities.
After all, what is marketing meant to address if not the changing market and new opportunities?
A flexible marketing strategy allows for constant changes in marketing campaigns so that what works is retained, and what doesn't is ditched. Marketing spend can be easily tweaked according to sales performance and results. And tweaking strategies is easier and can be done quickly.
#6: Focus on the full funnel
Customers have never been on a more self-directed journey than they are today. They are both gathering their own information and then sharing it too.
When you focus on all the touchpoints along your funnel, you can optimise each according to your target market.
By following a full funnel approach, you can nurture prospects and existing customers from the stage of awareness to consideration and conversion.
Turn full circle by measuring, evaluating and using your data to inform your future efforts. When you adopt a full funnel marketing strategy, you'll probably see compounding effects that lead to stronger results at every stage of the funnel, from increased ROI to growing sales, to building awareness and purchase intent.
In a nutshell: You might not be able to predict the steps that customers take before buying your product, but a full-funnel approach is a good framework to embed within your marketing strategy to help you meet your customers where they are.
#7: Determine your tools and requirements
The next step is determining any tools and requirements your team will need through the process. There are specific tools available that will help you meet your growth goals.
If you already have a lot of tools, look at your tech stack more deeply.
What are you getting value from? Is it something you'll continue to use? Do you have multiple tools that do the same thing?
With a unified framework, you can then build programs using best practices based on a deliberate model that measures results – and then use those results to refine and optimise.
The more you can automate, the more time you have to focus on building a better experience.
#8: Bridge the gap between strategy and execution
Strategy has very little value until it's put into practice.
On average, companies fail to meet 20% of their strategic objectives due to inadequate execution.
So how do successful companies close their strategy-execution gap?
In this rapidly changing world, moving quickly from strategy to execution is key, here are 5 final tips:
Align your team and guide them in the right direction.
Translate your vision into clear, actionable goals.
Connect your strategy to the rest of the organisation by storing your plan in one place.
Collect and prioritise ideas to scale effectively.
Model different scenarios to stress test your strategy.
The most important thing to remember when trying to close your company's strategy-execution gap: Action is key.
Bonus tip: Use a tool like TrueNorth to bridge the gap between the strategy and executing it.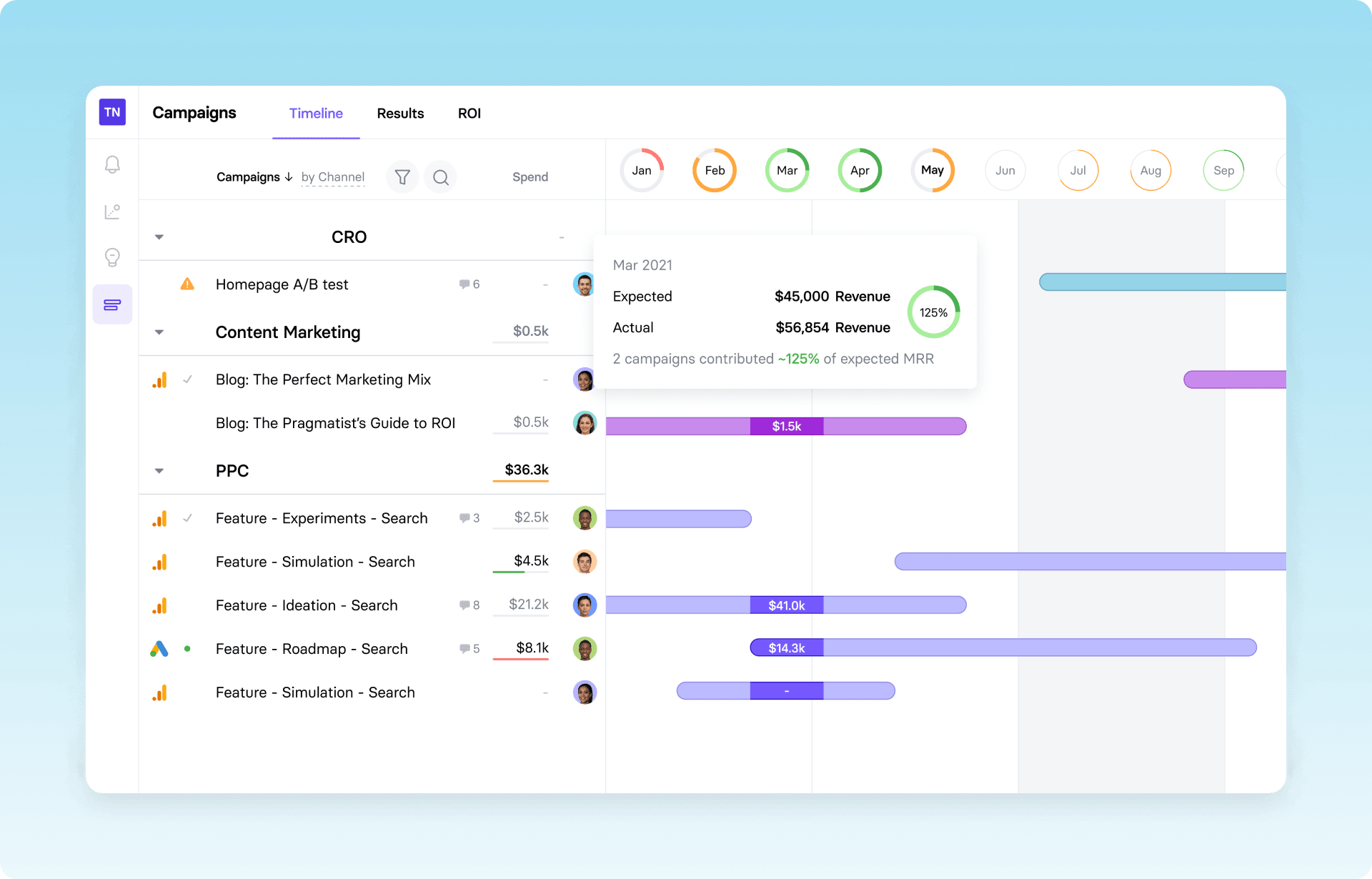 At TrueNorth, our goal is to help marketers to employ best practices to marry these tactics together from the very beginning through strategic planning, integrated tactics, detailed metrics and feedback.
If you're interested you can get a deeper dive here.